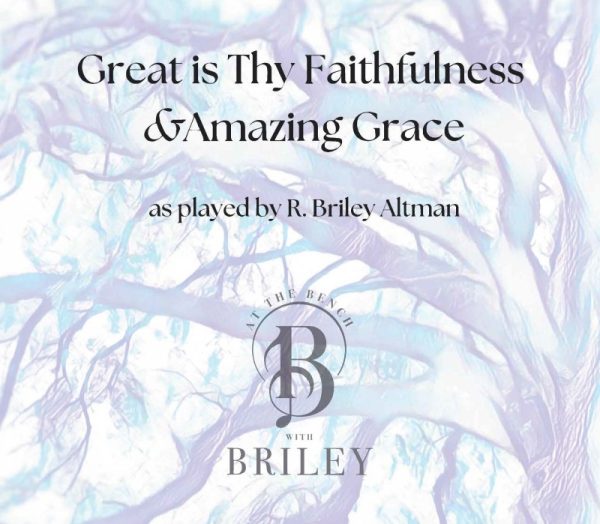 Great is Thy Faithfulness – Amazing Grace Sheet Music by Briley Altman
$4.99
Experience the enduring resonance of "Great is Thy Faithfulness" and "Amazing Grace" as envisioned by Briley Altman. Purchase this digital sheet music and download today, recreate these beloved hymns on your piano, and engage with the rich tradition of hymn music seen through Briley's thoughtful perspective.
Note:  This is a download only digital product.
Description
Welcome to the captivating fusion of "Great is Thy Faithfulness" and "Amazing Grace", arranged and played in the personal style of Briley Altman, available exclusively from At The Bench With Briley. This digital sheet music embodies the unique improvisational touch Briley lends to these cherished hymns, providing you with an authentic reflection of his artistic interpretation.
Briley, as a respected pianist, brings his individual essence to these hymns, maintaining their original tone and spiritual depth while adding his unique nuance. His arrangement strikes a balance between the traditional roots of these songs and his personal contemporary touches, preserving the comforting nostalgia of the hymns.
Whether you are a seasoned pianist keen on exploring Briley's unique style or a novice looking to draw inspiration from him, this digital sheet music provides a fulfilling musical journey. It gives you the opportunity not only to play these pieces but also to delve into Briley's interpretation, thereby enhancing your piano skills and fostering your artistic development.