This is the OFFICIAL website of Briley Altman and At the Bench with Briley, the Facebook page that first introduced him to an international audience.
A pianist from an early age, Briley has no formal training as a musician but more than enough God-given talent to captivate audiences large and small. He harks from a loving and close-knit family with deep and abiding roots in the Pentecostal faith so gospel music is a strong suite, but he can play nearly anything he hears extemporaneously. He does so with polish and a style that is both exceptional and inimitable.
For decades, Briley has played for churches, choirs and theatre groups, private parties, restaurants, and a crazy variety of other performance venues. He is as comfortable on large stages as he is on the small ones, and he continues to love every minute he sits on the bench. On stage and in life, he aims to uplift and inspire everyone he meets by demonstrating the absolute, unrelenting grace of God.
A musician at heart, Briley also enjoys a busy career as a financial professional, so his personal appearances are extremely limited. If you are interested in scheduling Briley for an event please inquire below.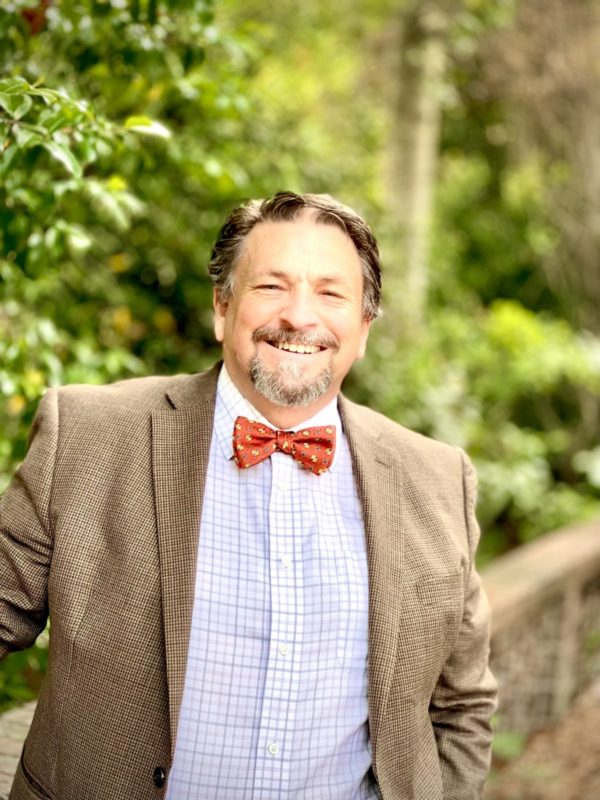 On a hot summer morning late in the 1960s, a telephone rang in the modest farmhouse where Briley and his three sisters grew up. His mother, Elizabeth Altman answered. The caller was clearly frustrated as he delivered the news he would no longer give piano lessons to Briley.
If you are familiar with Briley's music today, you are surely wondering why.
The offense, said the teacher, was that Briley played what he heard in his own mind versus anything on the printed page. Notes and time signatures were little more than suggestions to the eager nine-year-old. Then and now, Briley played to a rhythm entirely his own. He appropriated notes and melodies and – like a painter using colors and brushes – he created musical arrangements uniquely his own. And his versions were well beyond his experience and learning.
The wise Mrs. Altman prayed for God's blessing and left Briley to his own musical devices. Shortly after, he began playing for the choir and congregation of the family's rural Pentecostal Holiness church where he grew proficient quickly. He was in the third grade. Several years later, he started playing for a regional family group who traveled and sang. In a few more years – through high school and college – he commenced a twelve-year stint with a regional Southern Gospel group that traveled extensively. Every member of the group sang, including Briley, and his distinctive style on the bench matured beautifully during those years on the road.
In all the years since, Briley has played for churches, choirs and theatre groups, private parties and restaurants, in a crazy variety of venues. He is as comfortable on large stages as he is on the small ones, and he continues to love every minute he sits on the bench.
The awful year that introduced the world to COVID delivered a different sort of health crisis to Briley's front door. With little warning, a genetic heart condition required a quadruple cardiac bypass. While his recovery was a gift from God, it demanded an abrupt lifestyle change for a man who was entirely unfamiliar with the concept of rest. Briley was forced to sit still while he recovered and sitting was not a thing he did well.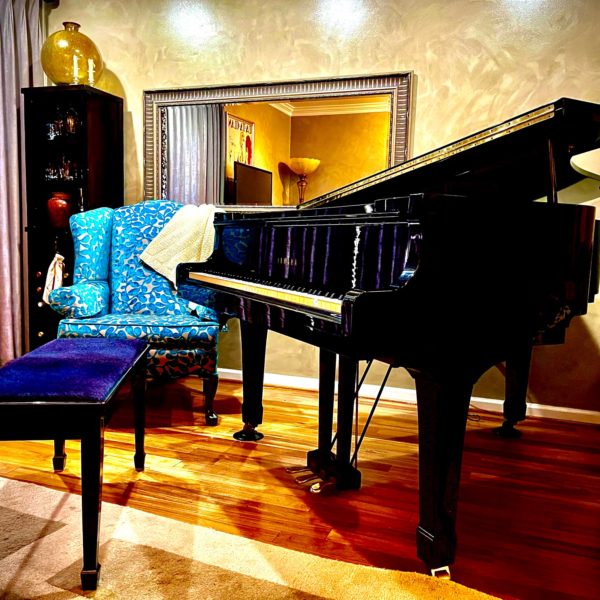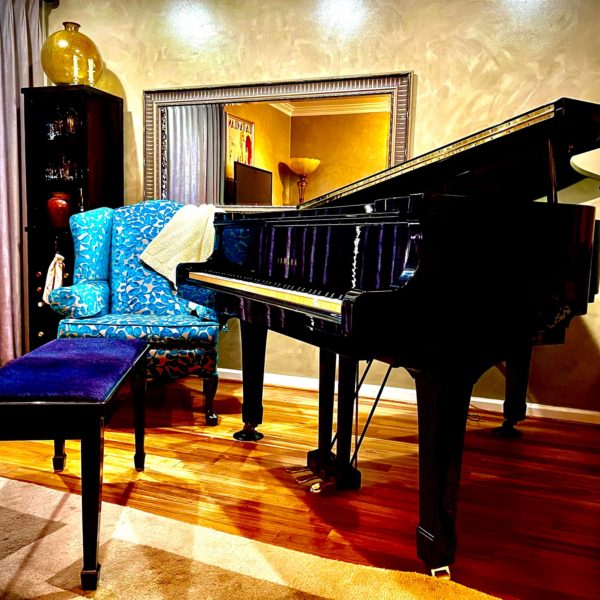 Facebook had exploded, though, and family members suggested Briley fill a portion of his time playing music online. The response was dramatic. The glory is God's.
It pleases Briley that At the Bench with Briley evolved so organically. There was never a business plan or a long-term goal. No behind-the-scenes technical whiz or partners aside from his own family. Briley simply played and people affirmed his effort. The learning curve has been steep, but the ideal mentors and supporters have appeared at every right time, making it impossible to deny God's hand at work. And so, despite the administrative and tech-related headaches of growing the ministry, what began as a pastime has become a rewarding family affair.
"I am immensely thankful for the time I was forced to spend reclaiming my health," said Briley. "It brought me to a new level of intimacy with God. For that, and for the endless circle of friends I have come to know and love, I am wildly fortunate. Many times every day I pray my listeners receive some small measure of the joy and comfort I have found At the Bench with Briley."
Briley's stylistic articulation cannot be defined with a single term. When he plays the listener will, of course, quickly recognize the melody and rhythm the composer intended, but then come twists of chord structure and progression that surprise and delight. Briley is hopeful his arrangements will allow the writers' words to deliver renewed meaning and encourage a fresh spirit of worship.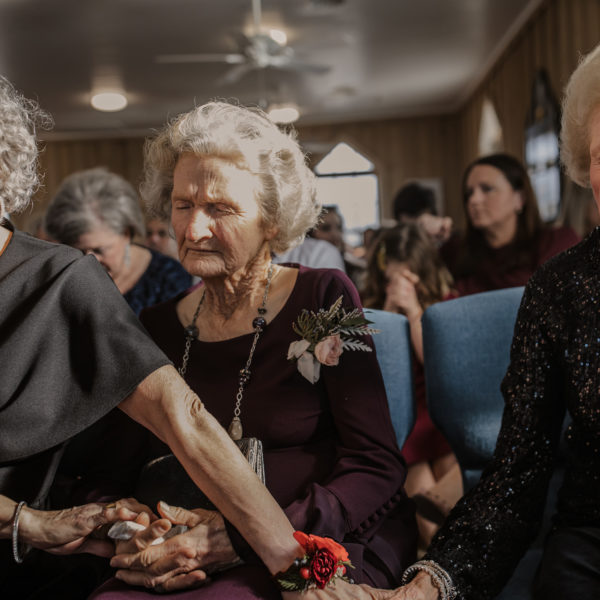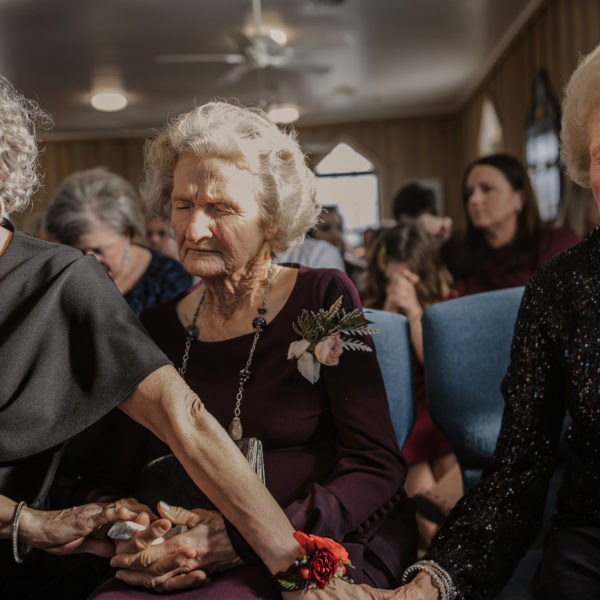 Briley's attributes his one-of-a-kind style to three people. 
First, there was his mother. She played for their church, too, and she had always played for their family to sing – both in and out of church. Her talent – and the sheer joy she exudes sitting behind a piano – is echoed in all of Briley's performances. 
From the earliest years, the church organist took Briley beneath her musical wings. Mrs. Betty DuRant read music fluently but did not force the note-reading. Instead, she taught him how to identify chord structures and chord changes, and he relished the direction and structure she provided. His gospel stylings have their roots in her steady guidance. 
Mrs. Effie Hawley rounds out the list of influences. Long before Briley met her, she had played for the silent movie theaters when they first came to Florence, SC. She also played for area ballet schools, community theater and with her husband's jazz band. She was a neighbor to Briley's fraternity house during college and their connection was immediate and lasting. Together, they spent countless hours playing show tunes, jazz standards, and ballads on her beautiful Chickering piano. Her influence relative to other genres of music lent breadth and depth to Briley's repertoire.